Rosalyn
Havana
ISIAKA
EYES
Will
Marques
Rosalyn
Angelica
Kyondra
TK
Rosalyn
Ms Scott
Dr Webber
Tollie
Brother and Sister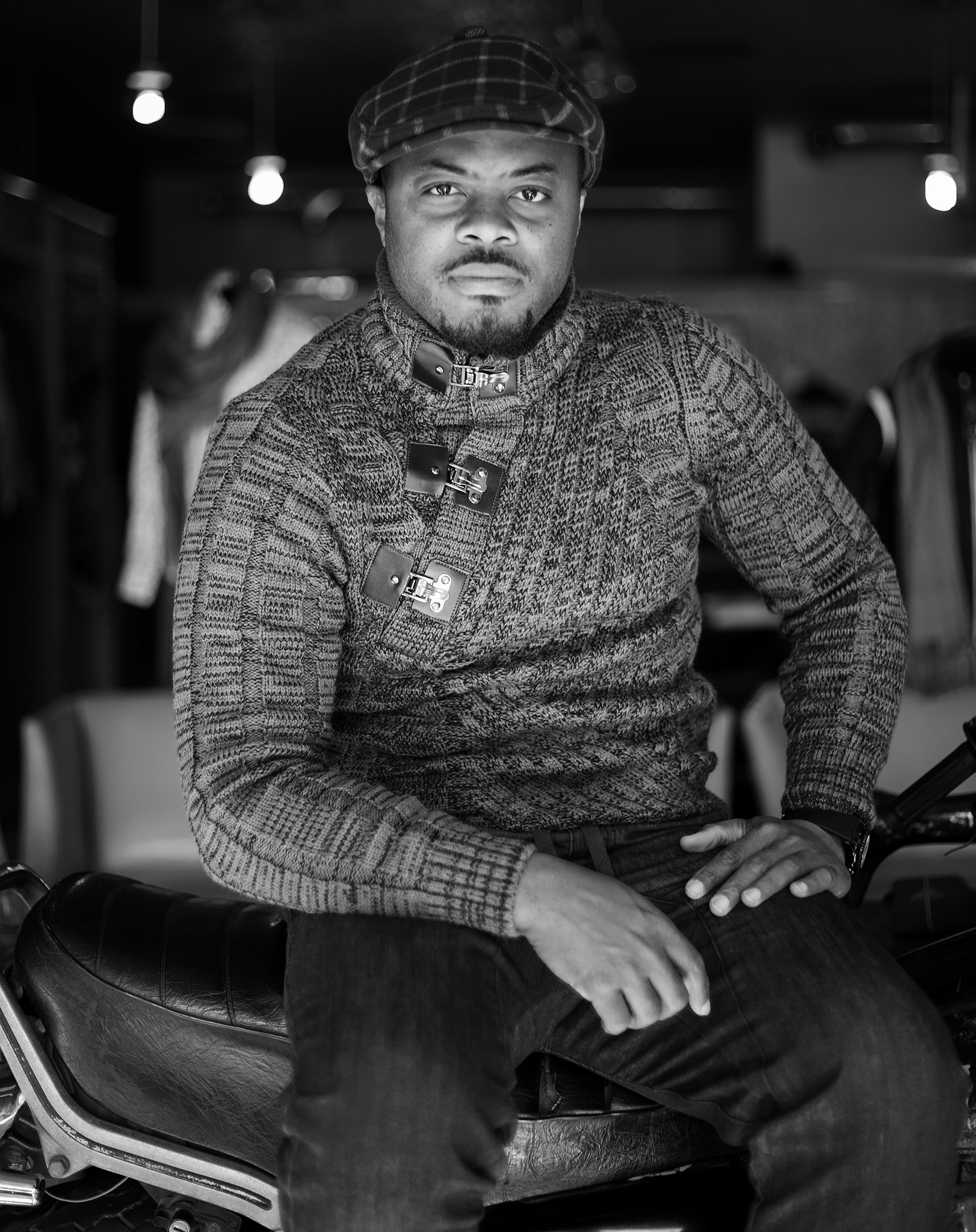 Milton
Rich
Marion Claiborne
Maurice Perkins
John
Joey Lamb Fat
Debra
New Yorkers
Ferguson, MO
Senegal
Ferguson, MO
Bronzeville Youth
Sycamore
Sycamore
TK
Rosalyn
Rosalyn
Havana
ISIAKA
EYES
Will
Marques
Rosalyn
Angelica
Kyondra
TK
Rosalyn
Ms Scott
Dr Webber
Tollie
Brother and Sister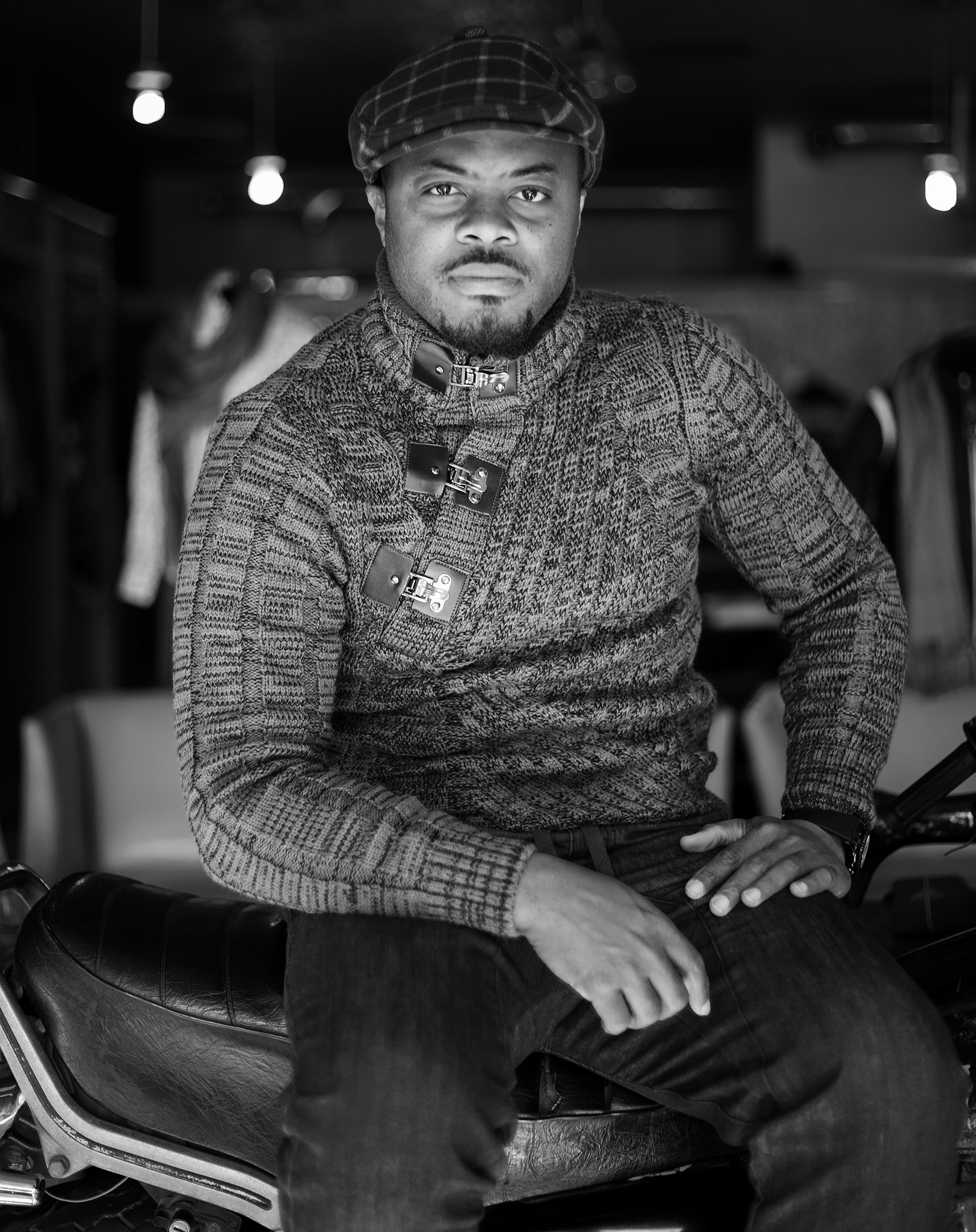 Milton
Rich
PEOPLE OF BRONZEVILLEI met Rich while out and about today. He gave me info about a home I was photographing in the neighborhood. Rich is also an artist and creates music which can be found at his Soundcloud site.https://soundcloud.com/baglordlansky
Marion Claiborne
I noticed this woman taking a photo of one of the many historic homes in Bronzeville while I was out and about this morning. I walked up to her and introduced myself which turned out to be a blessing. It turns out her name is Marion Claiborne. She was borne and raised in Bronzeville. She told me she studied architecture but worked as a commercial artist for a few years. She currently refers to herself as an urban artist. She creates paintings of architecture as well as sketches of people. She told me she gets out and walks the neighborhood every morning to take it in. Everything from the sounds of the birds to interacting with the people in Bronzeville. It was definitely a pleasure to cross paths with someone so passionate about the neighborhood and I enjoyed taking to her.
Maurice Perkins
There have been moments while working on my People on Bronzeville project that I can only explain as fate. Meeting Maurice Perkins was one of those moments. I was sitting in the house not really feeling like going out into the cold to shoot. The weather was bleak and I wasn't in the best mood. I have come to realize that my mood usually determines if I'll find someone to photograph that day. If I'm feeling good, I normally come across other people who are feeling good and are more than willing to share their thoughts about Bronzeville and possibly have their picture taken. If I'm not in a good mood, I usually come across people who don't want to be bothered. Being that I wasn't in the best mood, I decided to force myself to get out and photograph a few of the historic buildings in Bronzeville and skip photographing people. After photographing a few locations, I realized that the weather just wasn't allowing me to create the images I wanted. I decided to call it a day and head home. While walking back to my car I passed the Swift Mansion. I had always planned to photograph the Swift Mansion, but I had not intended on doing it on this day. Not content with going home without at least giving it a shot, I set my camera up for a shot. Just as I finished taking the photograph, a gentleman stuck his head out from a side door and asked if he could help me. I explained to him what I was doing and he gave me the ok to continue photographing the Mansion. Shortly after Maurice stepped outside and asked me if I wanted to photograph the inside of the mansion. Before I knew it, I was inside the Swift Mansion taking in the history and talking to Maurice. He explained to me that he is the president of the Inner City Youth and Adult Foundation, which operates out of the Swift Mansion. The foundation helps to promote education as well as helping those with felonies to find employment. They also provide a number of other services which can be found on their website. When I walked out of the Swift Mansion that day, my mood had been completely turned around. I was more confident than ever about the path I was on with this project. It also helped to confirm that film would be my desired medium for the rest of this project. Film has been my primary medium for photography for the past two years, but I was nervous about using it for this project. Gone are those fears now.http://www.innercityyouthchicago.org/default.aspx?siteid=163
John
I seem to always cross paths with people unexpectedly. John and I crossed paths this morning while I was walking with a friend in Evanston. After a brief conversation, I found out John was from Bronzeville. He told me he grew up in the Ida B. Wells Homes. Unfortunately I didn't have much time to chat with him, but I'm hoping we'll cross paths soon. I would love to hear his take on Bronzeville and what the neighborhood means to him.
Joey Lamb Fat
I met Joe this afternoon while walking through Bronzeville. Initially I walked past him, but I knew I had to go back and talk to him. Joe told me that he had moved to Chicago back in 1955 by way of Mississippi and Milwaukee after serving in the military and fighting in Korea. Today Joe is 86 years old. He has survived being stabbed as well as shot and still he maintains an upbeat attitude. He told me he remembered a time when the current buildings located at the corner of 47th and Cottage Grove didn't exist. He was full of stories about his life and about the neighborhood. I am definitely looking forward to talking more with him in the future.
Debra
New Yorkers
Ferguson, MO
Young men march in Ferguson, MO in protest over the police killing of Mike Brown, an unarmed teenager.
Senegal
Ferguson, MO
Bronzeville Youth
Sycamore
Sycamore
TK
Rosalyn
1
2
3
4
5
6
7
8
9
10
11
12
13
14
15
16
17
18
19
20
21
22
23
24
25
26
27
28
29
30
31
32
33
34
35
36
37
38
39
40
41
42
43
44
45
46
·
·
·
·
·
·
·
·
·
·
·
·
·
·
·
·
·
·
·
·
·
·
·
·
·
·
·
·
·
·
·
·
·
·
·
·
·
·
·
·
·
·
·
·
·
·